Our client's brief
Adrian Flux specialises in a range of different niche insurance policy areas, with one of the main ones being classic car insurance. Like the Forever Bikes case study, we wanted to create engaging content that would appeal to classic car owners in order to build brand trust with them. Like most campaigns, the ultimate aim was to improve brand affinity and therefore boost conversions.
Our client's objectives for the project were as follows:
1. Improve brand affinity for Adrian Flux through online and offline marketing
2. Drive visitors to the Adrian Flux website to increase traffic going to its domain
3. Create engaging and shareable content on a monthly basis, both for Adrian Flux's existing customers and potential customers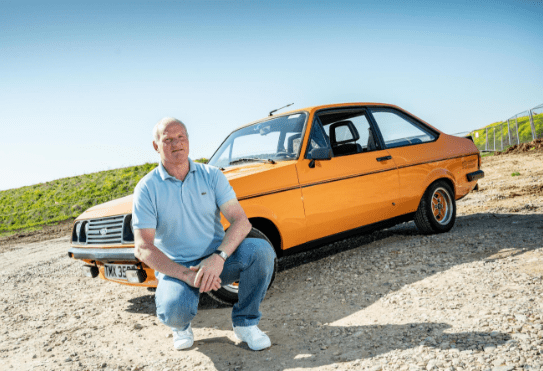 How we tackled it
We analysed classic car-related social content to see what was resonating with classic car fans and also dissected the types of motoring stories frequently featured in mainstream media. It quickly became apparent to us that popular content was often nostalgic, and if we could harness this we'd be onto a winner.
As a result, we decided to create a content hub focused on interviewing some of Adrian Flux's longest-standing customers who have owned their vehicles for decades. We found that a lot of the time, the articles weren't just about the car, but about the story behind them and the memories the car brought up. Each story was about the owner's emotional connection with their car, and this was so often tied up with personal memory, from driving their child to their wedding, to completing challenging renovation projects.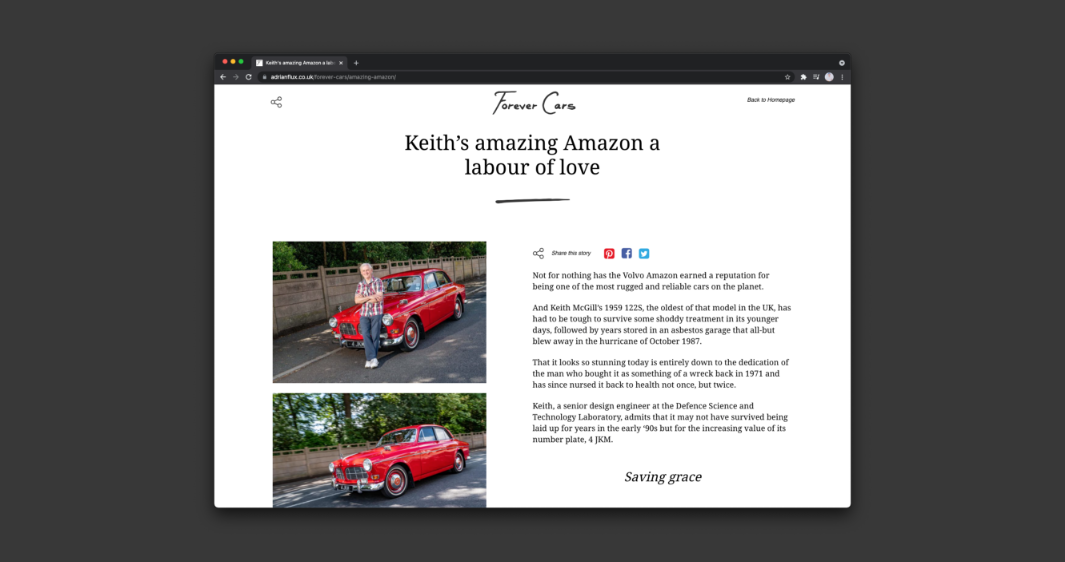 We then promoted each blog via social media – both free and paid – email newsletters and native advertising.
Due to the initial success of the blog, we decided to create a book with some of the best and most popular stories on the blog. We did this in the run-up to Silverstone Classic, which is a key event for classic car enthusiasts in the UK. We made 10,000 copies to distribute at the car event, which had around 109,000 attendees.
The results
Forever Cars proved a resounding success as we managed to hit all of our objectives.
On our last count, email marketing for the hub has created just under 6,000 referrals. The average open rate was 25.33% with a peak of 43.28%, while the average click-through rate was 5.77% with a peak of 9.82%.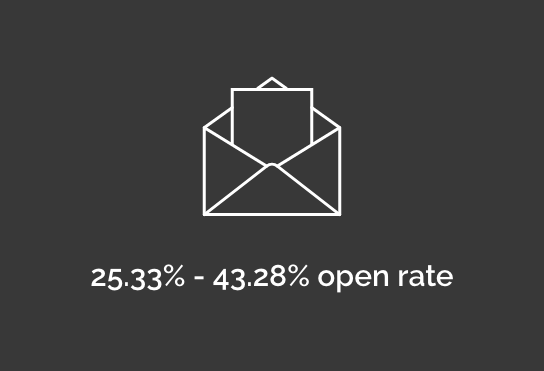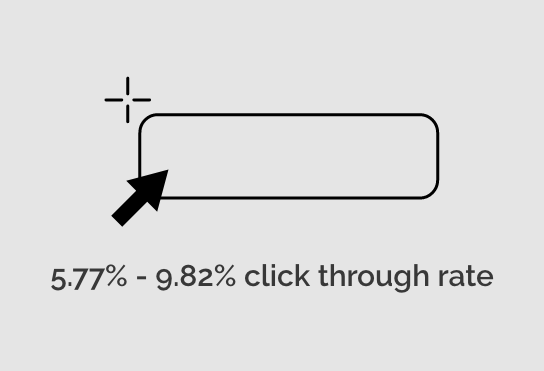 Native advertising has also resulted in over 100,000 clicks to do. Facebook ads for one article alone generated 171 leads in just three weeks. And to date, this article has created 3,027 leads at just £6.75 per click.
Overall, we're very pleased with how this campaign has gone. Based on its success, we're still producing monthly articles for the hub.