The client's challenge
There is so much more to motoring than getting from A to B. It's the sound of the motor, the joy of the ride, the community behind it all. Most car insurance companies don't create content aimed at diehard motoring fans, even though getting them on board can do wonders for word of mouth marketing. And it's particularly important for a specialist insurance broker like Adrian Flux, which focuses on attracting the more hardcore enthusiasts.
That's why Influx Magazine was born: to shine a light on the finest cars and bikes and the people and culture behind them. The periodical was previously an online blog, but by closely monitoring industry trends, we spotted an opportunity to make even more of an impact and to grow Influx online as a multimedia magazine. The main objective of this video-led strategy was to boost growth and credibility of Adrian Flux to motorhead readers.

How we tackled it
We came up with a strategy to create monthly themed content around a centrepiece video. Each monthly edition explored motoring topics and niches to help improve brand satisfaction for motorheads and establish its reputation within the world of motor enthusiasts.
In order to distribute the content, we used a mixture of social media, forum posts, press releases, email campaigns to relevant existing customers, and outreach to blog contacts.
Undoubtedly, the magazine has changed from its humble beginnings. The magazine has gone through quite a few iterations, but its essence is still the same. Earlier this year, we moved the blog from a separate Influx website to a content hub on the Adrian Flux domain. This more clearly shows the association between the insurance broker and the magazine, and we're hoping it will improve domain authority considering the number of backlinks Influx Magazine gets.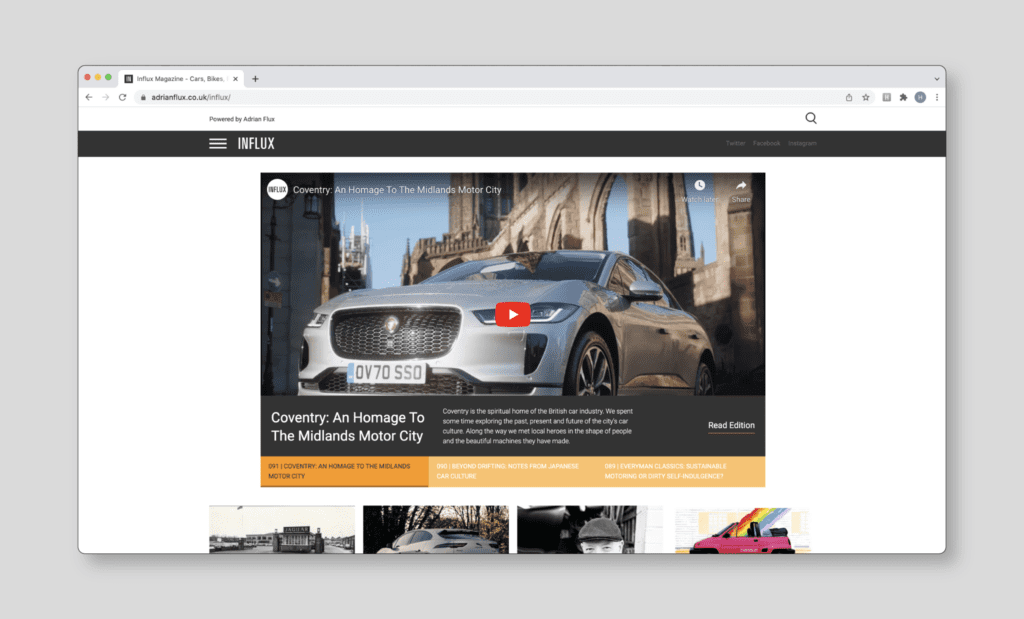 The results
The Influx campaign has received multiple award nominations, but more importantly policy renewal rates increased by 3.9%, suggesting the campaign helped improve customer retention rates among customers. In a competitive world like car insurance where customers are encouraged to shop around when their cover is up for renewal, this is a very positive result.
The campaign has helped drive traffic to the Adrian Flux domain, with articles leading to a 146% increase in visitors. Influx videos have also gained over 15 million total views on YouTube. As this was a campaign aimed at bringing in new leads and improving brand awareness, we can safely say it very much succeeded in that.

What the client said
"I have been extremely impressed with the Influx campaign set out by Maze, both from a creative and business point of view.
"Not only has Influx evolved under their stewardship to promote the Adrian Flux brand within motoring circles, but it has become a well-respected magazine in its own right, and something which we are all very proud to be associated with.
"The benefits to our business are undeniable, with people relating to us better than ever before and seeing Adrian Flux and Influx as resources for the motoring and insurance communities."
Gerry Bucke,
General Manager at Adrian Flux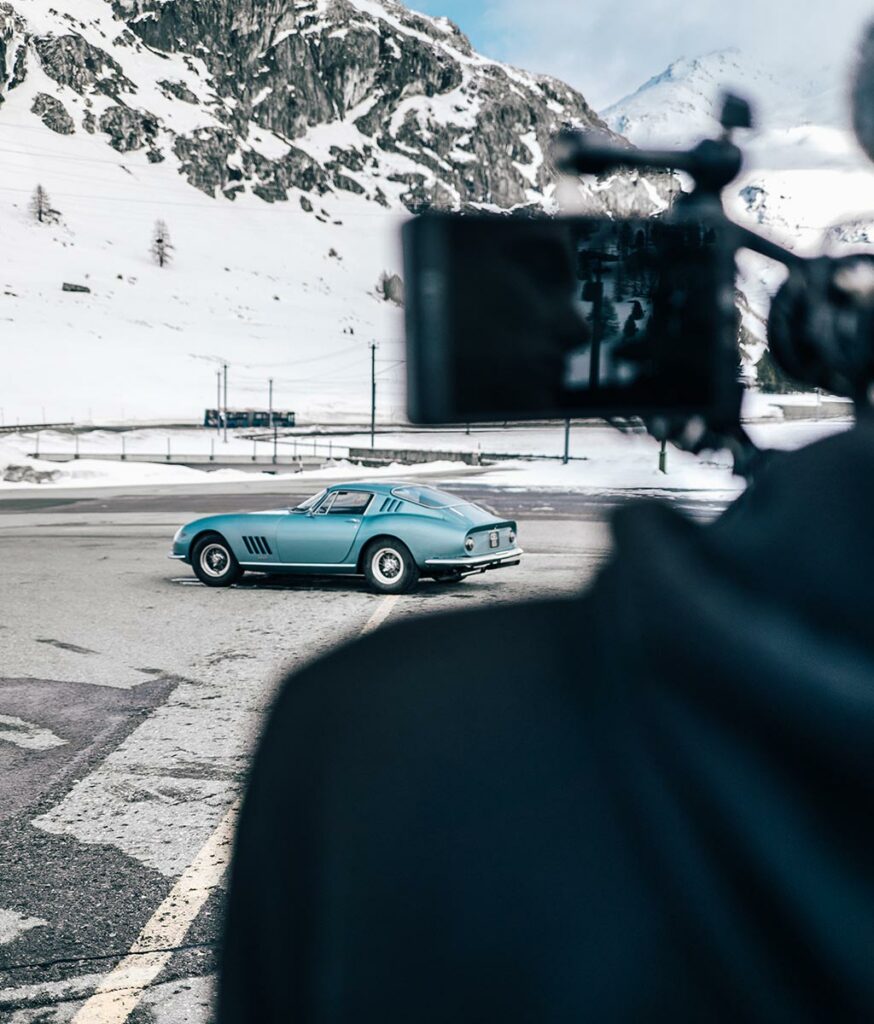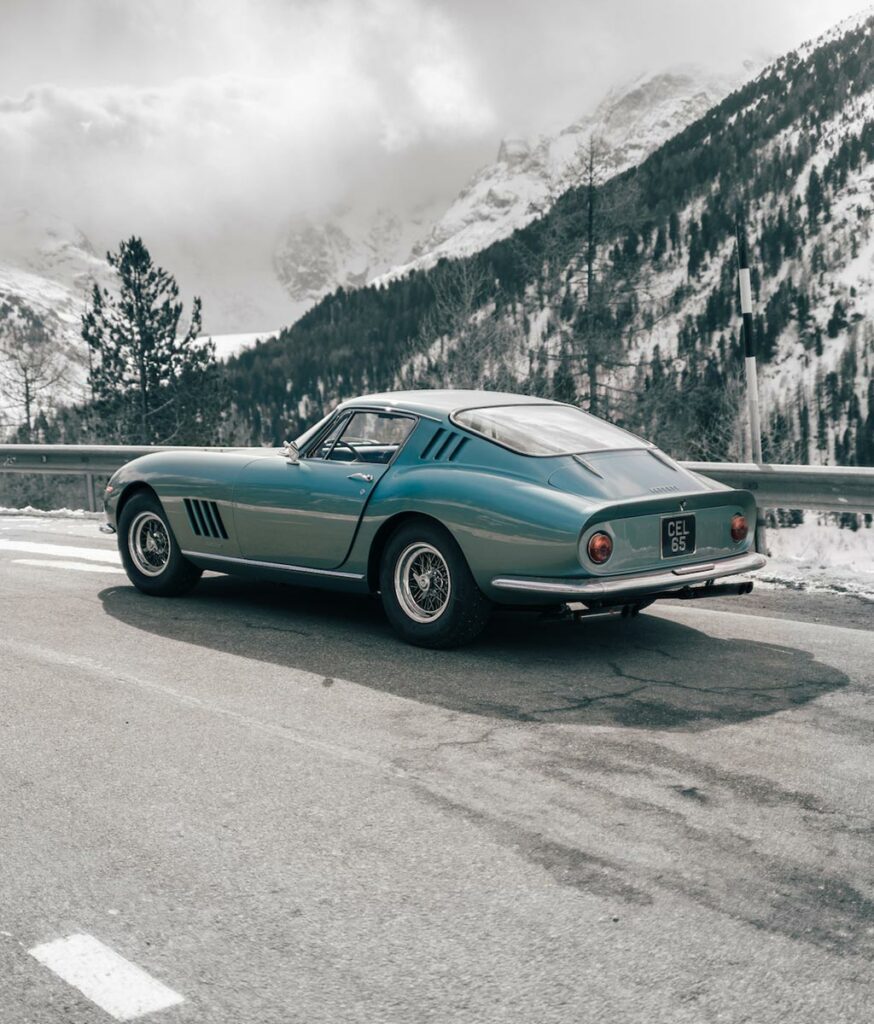 Award nominations
We received several nominations for the campaign when it was first launched, including 'Best Content Strategy in Financial Services' in the Drum Content Awards, 'Best Automotive Magazine' in the Digital Magazine Awards (finalist), 'Best Financial Services Campaign/Strategy of the Year' in the Drum Network Awards, and 'Best Finance' in the International Content Marketing Awards.