We'll have extra reason to pop the Champagne this Christmas after landing an award for one of our ongoing content projects.
It's always an honour to have work recognised and it remains even more enjoyable when a shortlisting turns to success. So there were celebrations aplenty when it was announced that we had landed a bronze gong at the 2021 International Content Marketing Awards for Best Content Platform.

Winners were chosen by more than 140 of the industry's leading content marketing experts so it's high praise indeed for our efforts with insurance broker Adrian Flux.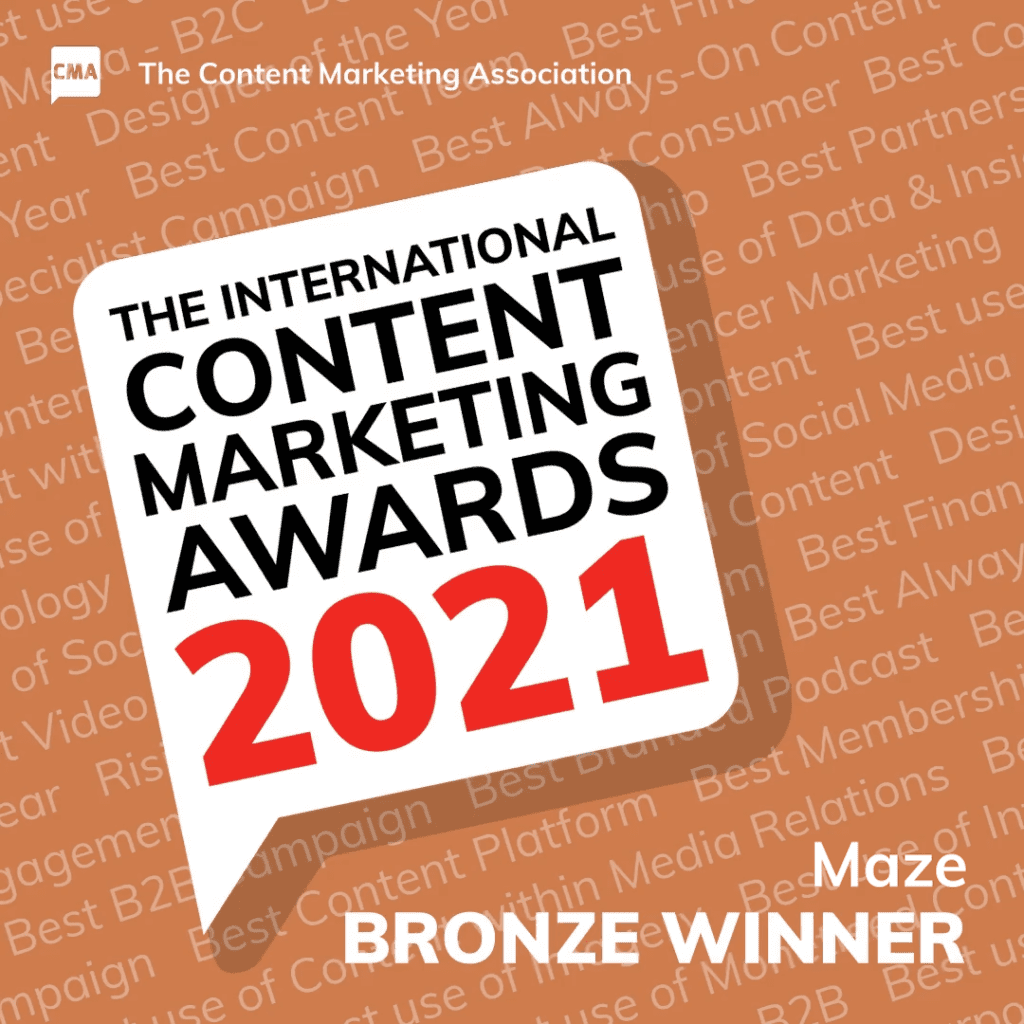 Influx Magazine is recognised at 2021 International Content Marketing Awards
Starting out as a customer magazine but now a hugely popular multimedia motoring platform, Influx – powered by Adrian Flux – continues to deliver phenomenal results for the client.
It provides benefits across the whole customer journey and has been used as a tool to reach new audiences, attract organic links, drive engagement and keep current customers engaged with the brand.
This year's objectives for the content platform were as follows:
Cement the identity of Influx as an Adrian Flux publication
Increase traffic and improve the domain authority of Adrian Flux as a result of content migration
Improve discoverability of Influx content by producing engaging editions that spark conversation among the motoring community
The results, some of which are shown below, were enough to impress judges in choosing our entry as an award winner from a highly impressive pool of 10 nominated pieces of work.
Moving Influx across to the Adrian Flux domain was a big upheaval but crucial in helping make viewers and readers aware who creates the content
That migration has been directly attributed to lifting the DA of Flux from 55 to 58
Year-on-year comparison has seen a 39% increase in Influx's organic search
86% more organic visitors are also reading three pages or more
The above, on top of the fact that Influx films and content are stunning, engaging and informative enough in their own right, already make it successful as one of the go-to places on the internet for motoring content.
CMA managing director Rob John praises award winners
The virtual evening was hosted by Rob John who had plenty of praise for the companies that landed trophies at the prestigious industry night.
"To be shortlisted against such tough competition is already a great accolade, and to go on and win an award at this year's ceremony marks a phenomenal achievement," said the managing director of the CMA in a statement on its website.
"Although not quite 2020 levels of panic, the past 12 months saw many challenges arise, with teams and clients continuing to work remotely and many sectors still recovering from the previous year. It's so impressive to see those that not only survived the pandemic but were able to strive and achieve huge success with such inspired and resourceful strategies. They should all be very proud of their achievement."