Forever Bikes
SHORTLISTED FOR BEST FINANCE CONTENT CAMPAIGN AT THE 2019 UK CONTENT AWARDS AND FINANCE CONTENT CAMPAIGN OF THE YEAR AT THE 2020 EUROPEAN CONTENT AWARDS
Bikesure is a motorbike and scooter insurance specialist.
The Forever Bikes campaign, a content hub, and now printed book, played a leading part in elevating Bikesure's presence at the Motorcycle Live show and enhancing Adrian Flux's involvement with the British Speedway GP.
Forever Bikes is a content hub featuring customers who have owned their Motorbike or Scooter for over 20 years. Owners talk about their passion for their beloved bikes and the adventures they have had together. The site was first launched in 2017 and has been expanded and improved ever since.
Audience objectives for this campaign were —
Increase brand awareness of Bikesure to a wide audience of bike enthusiasts
Create engaging content and a keepsake for Motorcycle Live attendees, Speedway GP visitors and other in-person contacts
Deliver regular, high-quality content to Bikesure's existing customers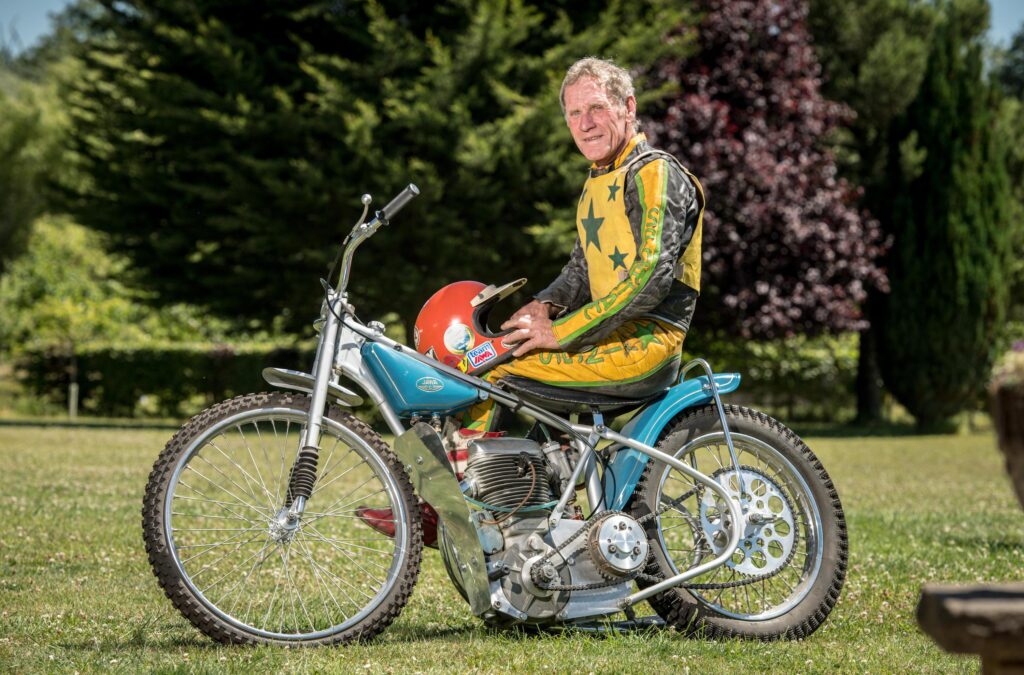 The Platform & Distribution Strategy
Forever Bikes was a content hub on the Bikesure website, originally set up in 2017 featuring bimonthly blog articles. Based on the initial success it was decided to expand the project to help support some major sponsorships arranged for the brand. This included an article to coincide with the British Speedway GP sponsorship in July as well as creating a printed version of the online hub to hand out at Motorcycle Live. The measurement of the campaign's success would be for it to meet the key objectives of the project and generate engagement within the motorbike and scooter communities as well as the amount of traffic driven to the Bikesure domain because of Forever Bikes.
A lot of the creativity around Forever Bikes had already been established when the project launched. However in 2018 To The End held content planning meetings, where the ideas to launch a Forever Bikes physical book and to tie the project into the BSGP sponsorship with an article focused on a Speedway rider who had owned their bike for over 20 years. To fill that position we found the perfect person to interview, a retired King's Lynn speedway rider, Terry Betts. Emails were scheduled over the course of 6 months to encourage existing Bikesure customers to engage with the branded online content and articles were shared on Bikesure's social media channels, promoting the content to new and current audiences.
Native advertising was also used to achieve a wider spread of the articles in order to gain brand awareness of Bikesure at a more general level. In November 2018 Bikesure attended Motorcycle Live, handing out copies of the Forever Bikes books to some of its 100,000+ motorbike loving attendees.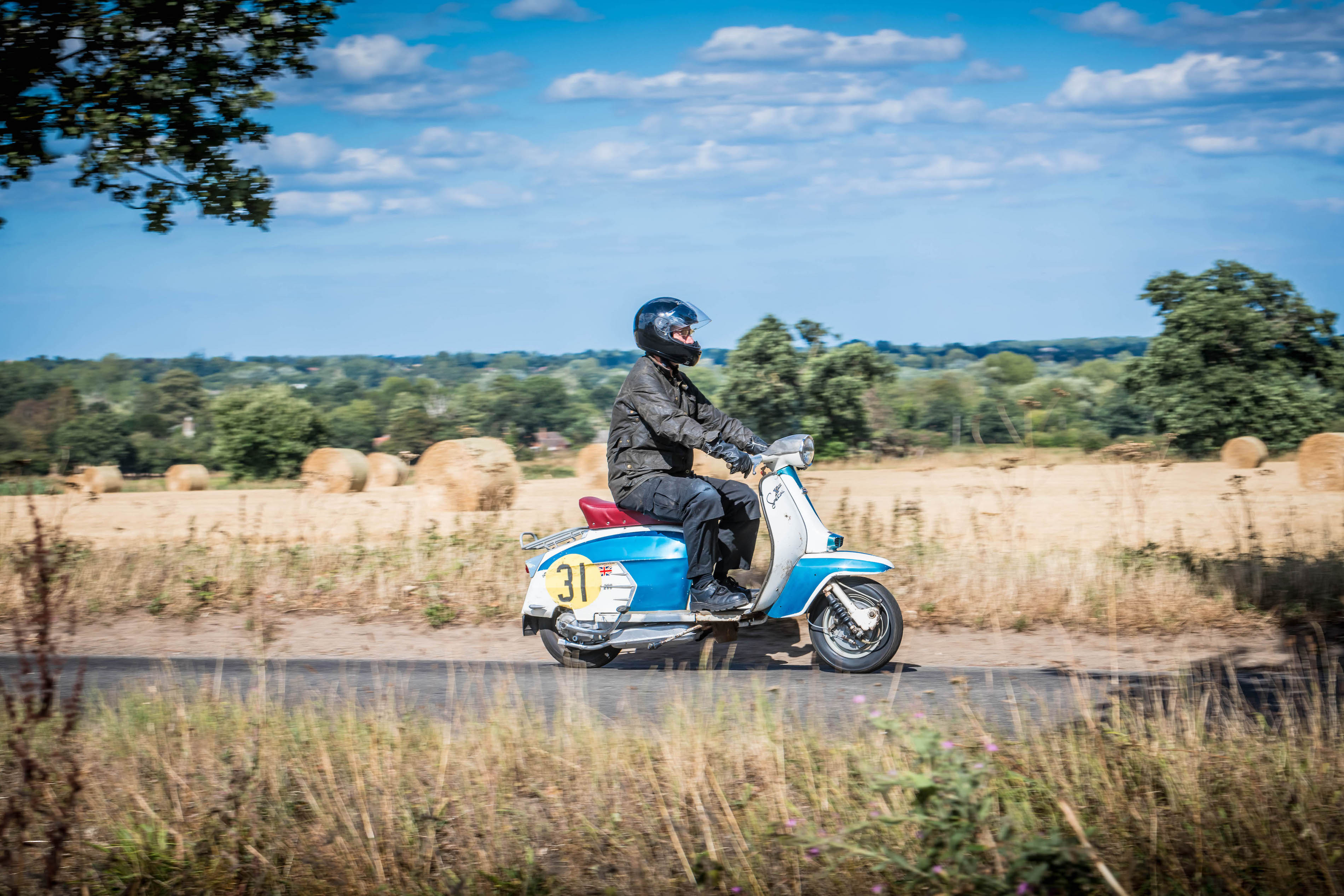 The Results
Over the 6 months from June 2018 – December 2018, there were 51,468 sessions on Forever Bikes. The best performing article over that time in terms of sessions was "Special Lambretta SX200 back on the road after 46 years" with 12,015 sessions.
The interview that was put out to support the Adrian Flux sponsorship of the British Speedway GP, "Terry Betts: a life in Speedway" achieved 10,420 page views with an average time spent on page of 4:26 minutes – clearly an interesting read for Speedway fans. 30.28% of people who landed on the Terry Betts article read 75% of the article, proving it was engaging content and they also would have seen the majority of Bikesure branding and advertisements as they scrolled downwards through the page.
Taking those articles we posted to targeted audiences onm Facebook we can see how well these posts engaged our audience, comprising both existing Bikesure customers, as well as targeting new customers through interests. 21,388 people were reached with just £45 spent. There were 996 clicks, making it £0.05 per engaged click going to the article.
Motorcycle Live saw 103,702 visitors in 2018 (plus circa 5,000 exhibitors). Around 1,500 copies of the Forever Bikes book were given out throughout the popular bikers' exhibition. Over the last 6 months online Forever Bikes engaged Bikesure's motorbike loving audience and delivered quality content to Bikesure's existing customers. The results above from Google Analytics, Facebook and Native Advertising support this notion. Not only did we create a compelling content campaign aimed at new and existing customers online, but also due to the success of Forever Bikes decided to create a physical book, which was then handed out at Motorcycle Live.
What the Client Says
""It was brilliant to have Forever Bikes as a physical book to hand out to attendees at Motorcycle Live. The work done this year on the Forever Bikes project has really elevated its purpose for us at Bikesure and Adrian Flux Insurance Services. Driving an audience of scooter and motorcycle lovers to our website!" – Gerry Bucke, General Manager.
Recognition
We are proud to say that this project has so far been shortlisted for many prestigious awards including being nominated for Best Finance Content Campaign at both the 2019 UK Content Awards and 2020 European Content Awards.