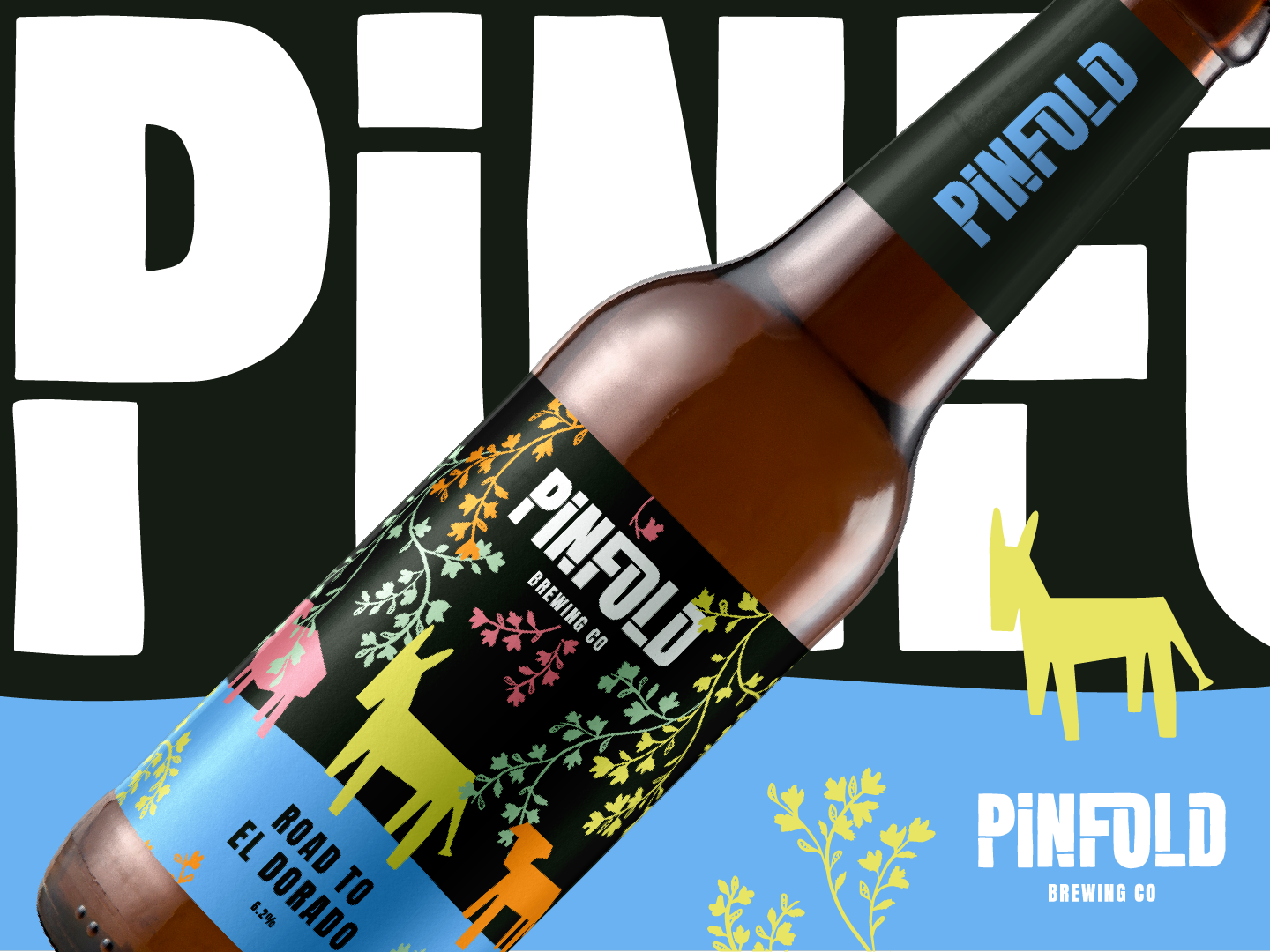 Client: Could we design a new brand identity for an aspiring craft brewery? Us: Hell Yes!
Pinfold Brewing Co are a small yet ambitious company with a sharp eye for producing quality beer that stands out from the market and being a new start up, we felt that this brief was well suited to our Brilliant Brief Briefs project and couldn't wait to get stuck in.
Each designer approached the brief differently which gave the Pinfold crew lots of possible directions to take their brand which would act as a launching pad for them to grow and captivate beer lovers up and down the country.
Road to El Dorado
Indie homemade brew with a captivating retro font? Look no further. A design that not only stood strong on its own but created wonder and intrigue through artistic illustrations paired with a striking colour palette. Perfect to quench your thirst on that hot sunny day, hey?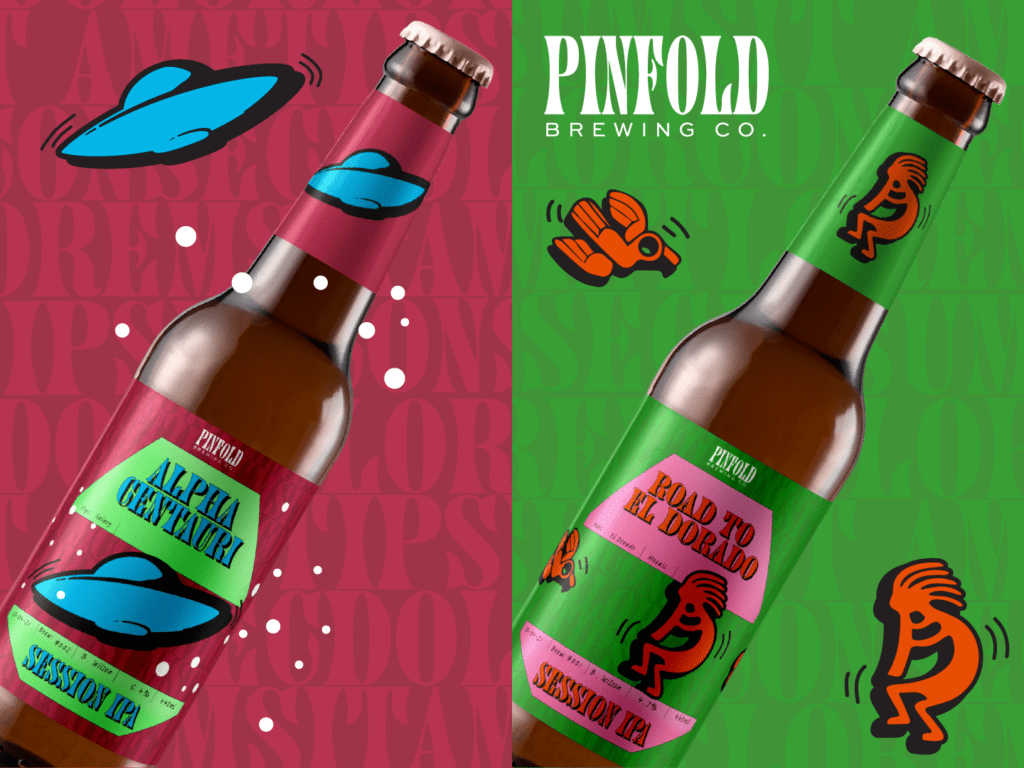 Bold, bright and brave!
A typeface like no other! Using this negative space, this creative concept cleverly incorporates a pin into the logo while joining the two words together. This loud and proud design is here to make a statement with the unique 'P' in the logo, working equally well within the name but also working as a brand mark on its own, allowing customers to recognise the brand from just one letter.
Beer lovers welcome
A beer is so much more than a drink; it allows us to make friends, celebrate together, ease the hard times and even form new relationships. Do we need to go on? Which is exactly what has been captured in this concept throughn illustration depicting someone enjoying a Pinfold Brewing beer. This paired with a colour palette for every occasion creates a consistent core style that over time will become crucial to the brand.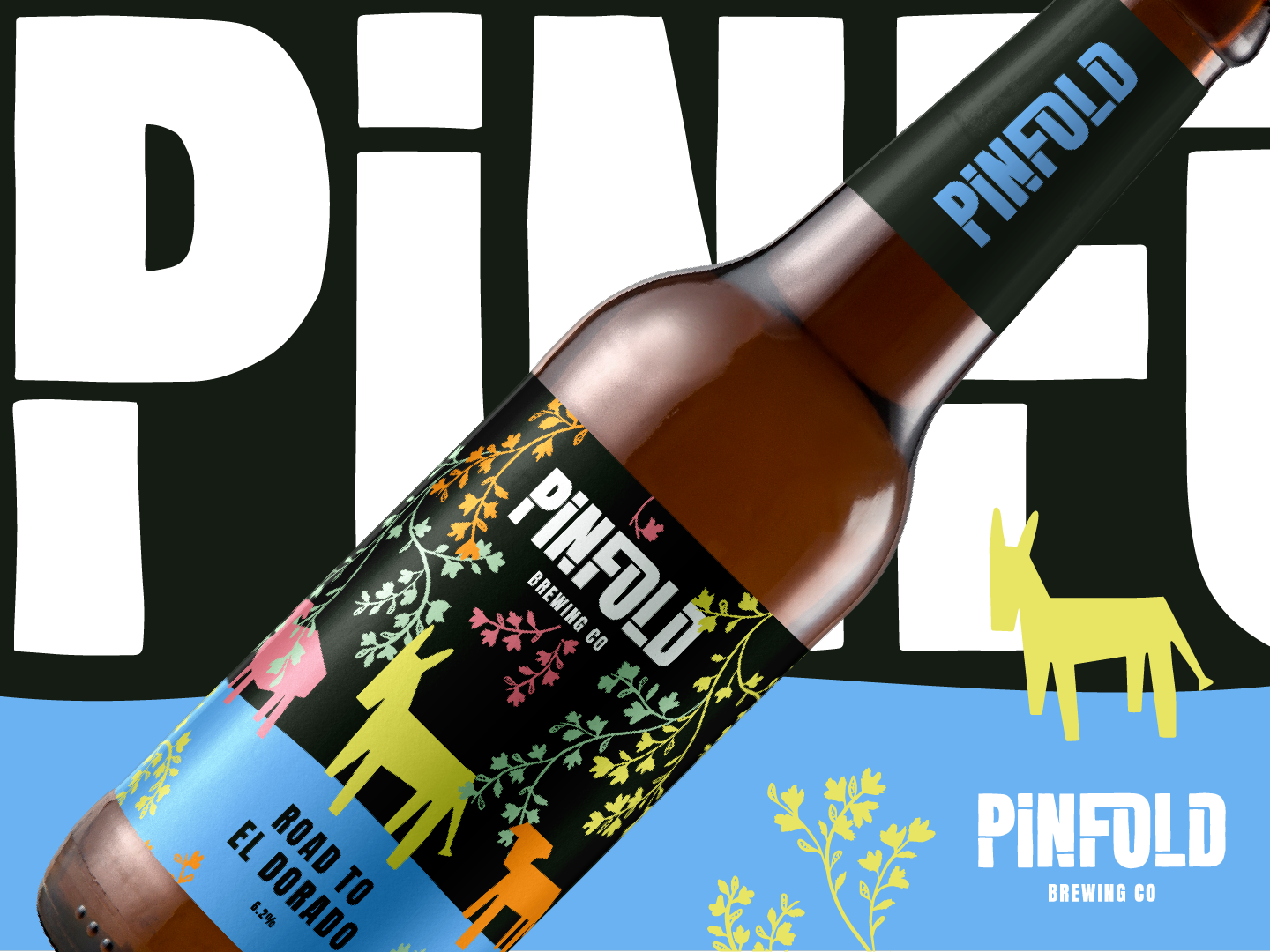 We wish we were there
This concept uses a custom typeface inspired by the structure of a pinfold – a pound for stray animals – with the accompanying labels exploring various abstract 'herd' animals entwined in hops with the versatile pattern working well on various applications. The variety of patterns means that each customer might experience a different bottle design, exciting right?