What do TV chef James Martin, The Voice UK judge Ricky Wilson and TV motor racing commentator Suzi Perry have in common? They have all guested on To The End's new podcast series "Fuelling Around" which has been set up as part of the content marketing package for one of our clients, insurance broker Adrian Flux.
Fuelling Around was conceived in collaboration with our colleagues at Maze Media. The podcast is hosted by British touring car racing driver Jason Plato and affable radio personality Dave Vitty and there have been a stellar list of guests who have spoken at length about their addictions to automobiles.
TV Chef James Martin on the menu in Fuelling Around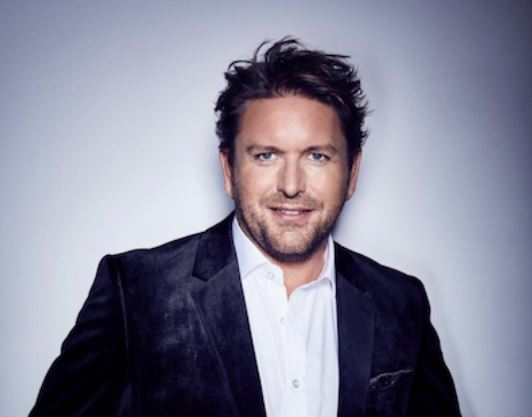 TV chef James Martin, for example, revealed as a young man he bought a 50-year-old Mercedes-Benz for £175,000 instead of buying a house. It meant, in his early 20s he lived in a rented flat above a takeaway but he had the classic Merc parked outside on the street. Despite that, it wasn't one of life's decisions that he came to regret.
He went on to reveal the strange and wonderful driving advice he received from Formula 1 legend Sir Jackie Stewart during an F1 track day at Silverstone.
Kaiser Chiefs frontman Ricky Wilson meanwhile told Plato and Vitty on Fuelling Around that he fell in love with the second-hand Mini he was gifted by his manager's grandmother and then spent £6,000 renovating it, but still doesn't drive because it has an electrical problem that he just can't fathom.
He went on to confide he owns a Triumph Bonneville, a replica of the Steve McQueen machine in The Great Escape and one of only 999 manufactured. "It's brilliant for drying tea towels on. It sits in the hallway at home and it's done zero miles," he confessed.
A roll call of Superstars
The face of television MotoGP, Suzi Perry, spoke of her awe and excitement when meeting multiple MotoGP World Champion Valentino Rossi, whom she compared to 70s sports icons such as biker Barry Sheene, F1 champion James Hunt and footballer Georgie Best.
"When you interview him you feel like you're the only person in the world and that he's telling you something incredibly important, even though he's already told the same thing to five other people in the room!" she explained to Plato and Vitty.
Also revealing their car passions in the Fuelling Around podcast series are Scottish singer-songwriter and guitarist Amy Macdonald, Faithless frontman Maxi Jazz, Channel 4 F1 Presenter Steve Jones and ex-Emmerdale beefcake turned Strictly Come Dancing champion Kelvin Fletcher.
Fuelling Around: Like a chat over a beer
The mood of the podcast is very relaxed and comes across more like three car fans sharing a beer in a garage and chatting about their favourite cars and car memories than a formal studio interview.
Initial analytics suggest the Fuelling Around is performing well with subscriptions growing week on week. If you want to get a flavour of Fuelling Around you can listen and subscribe on Spotify and Apple podcasts.
If you like what you hear why not get in touch to find out how we could help you connect with your audience?