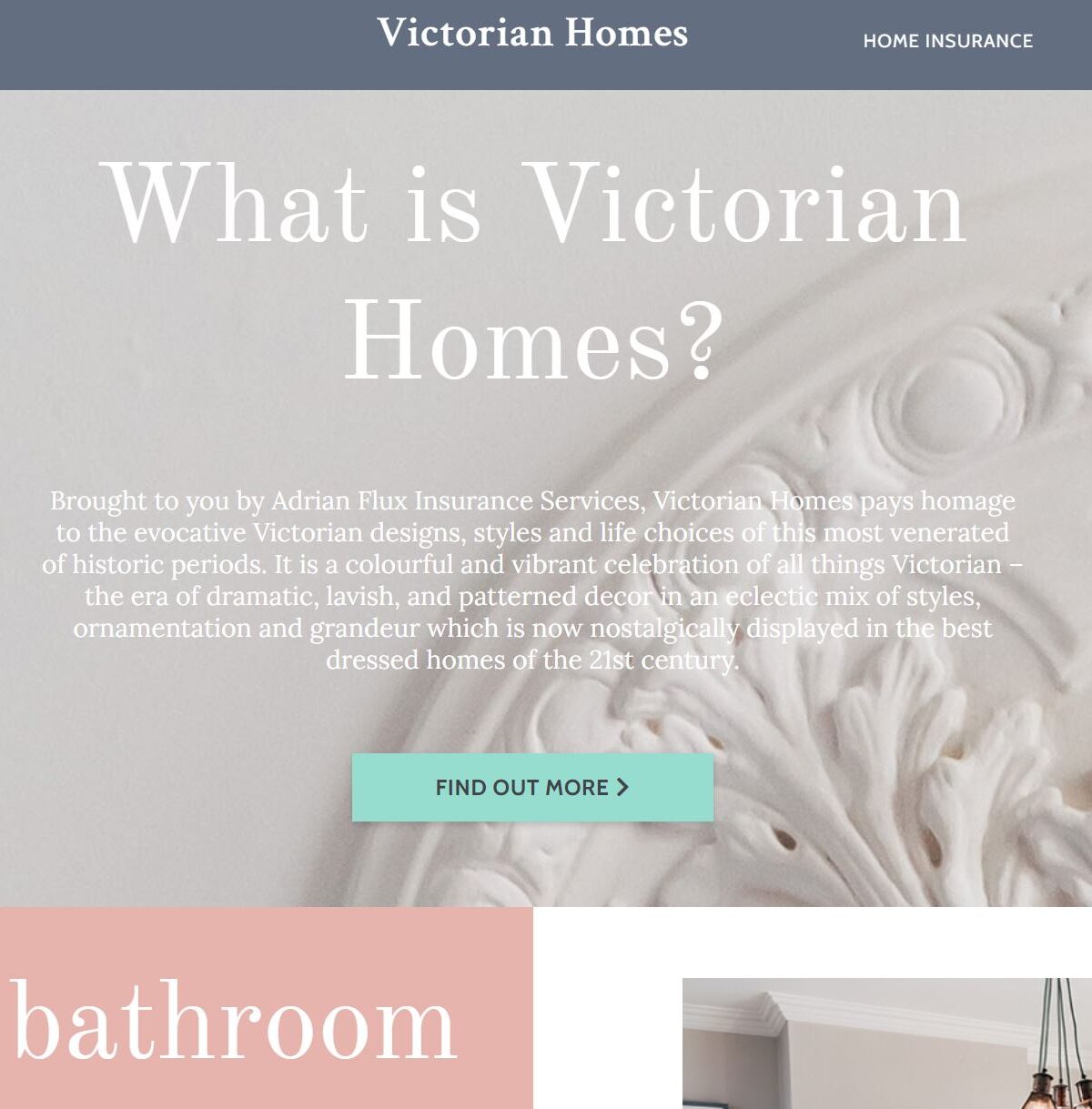 Our innovative campaign to generate more household insurance for our key client Adrian Flux has landed us a first prize in the UK Content awards.
The ongoing Pinterest campaign conceived and presented with the help of the design team at Maze Media, showcased content on the insurance company's niche Victorian Homes website, which also features a downloadable eBook.
It helped drive a 37% increase in the number of household insurance policies being taken out earning the award for Paid Content Campaign of the year.
According to the competition's judging criteria the awards "celebrate excellence in content marketing" and reward those who create "high quality, valuable content which attracts, informs, engages and retains an audience to ultimately deliver traffic and profit".

And that's just what we do — even if we are all currently doing it remotely from home — creating compelling content marketing campaigns that generate new business and greater awareness for the companies we represent.
Just for good measure the same campaign is one of four shortlisted for honours in the 2020 International Content Marketing Awards. We have also been shortlisted for:
Best use of SEO: Adrian Flux Content
Best use of Digital PR – Cars due for Extinction for Adrian Flux
Best Branded Podcast – Fuelling Around for Adrian Flux
And another company within the Maze Group of businesses, Fluential, has been nominated for Best Influencer Marketing campaign: "Capturing a hyper-engaged audience with influencers".
One of the company's joint founders, David Wilson, said "These nominations are all for very different initiatives, which demonstrates just how high the quality of work is across the broad range of things we do."