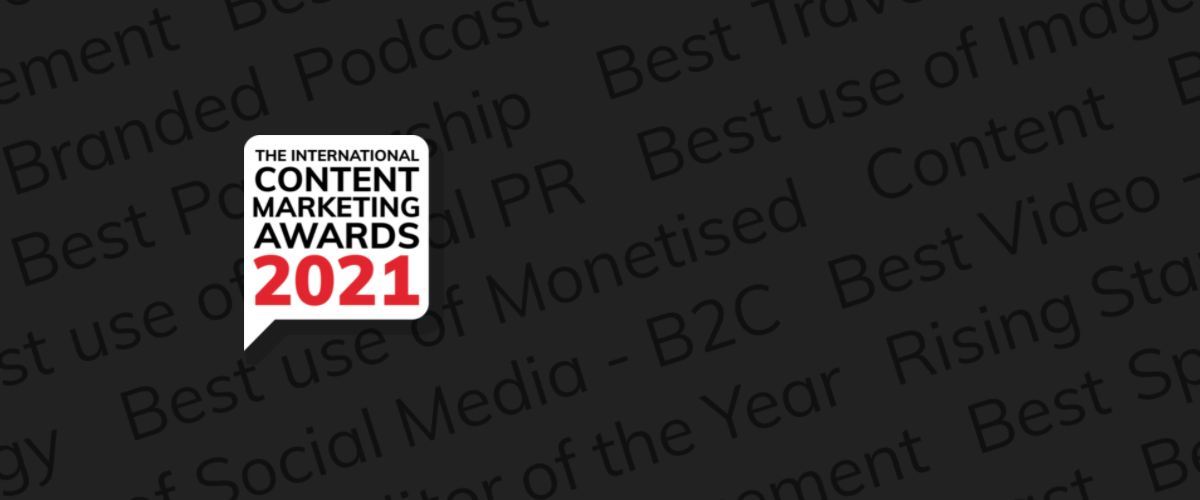 In the past we have often been guilty of taking the great work we do for granted. One of the main reasons that we make a point of entering awards is to remind ourselves that our content marketing is right up there with the very best being made anywhere in the world. As a rule, we only enter awards we would be proud of winning. Those where we are benchmarked against agencies and brands with national and international renown and judged by the best respected members of the marketing community.
Getting three shortlisted entries at this years CMA awards is a particularly big deal in my eyes. The last year and a half has been an incredibly challenging time for everybody. Personally, I was not sure how our work would stack up in an especially crowded field of online content.
Best B2B Campaign: Maze & Germains – Xbeet enrich 200 campaign
Germains' campaign introducing farmers and agricultural buyers to the benefits of their Xbeet 200 enrichment product has gone very well indeed. This shortlisting is the third for this campaign, after the UK Content Awards and European Content Awards and sees Germains standing alongside international tech brands like Sage, Salesforce, Autodesk and NEC and is proof in itself that massive budgets are not a pre-requisite for engaging B2B customers.
The winner of this category last year, but being shortlisted again is no mean feat. Since 2020 hit, it certainly seems like every brand in the world has now released a podcast to cater for the lockdown-induced demand for audio content. Fuelling Around has built on a great start and charged up the iTunes charts at home and abroad as Jason Plato and Dave Vitty chat cars with a cavalcade of celebrities. A happy client has commissioned a third season of the automotive podcast, which is underway right now on all your favourite platforms.
Starting as a customer magazine but now a truly multimedia motoring publication, the Maze team have been privileged to work on Influx since it's inception, reimagining it several times along the way. Influx has been shortlisted for major national awards in every year since 2014 and it continues to grow and develop. For the client it provides benefits across the whole customer journey. We've used it as a tool to reach new audiences, drive engagement, attract organic links and deliver search traffic, build audiences to bring down biddable marketing costs, keep current customers engaged with the brand and encourage renewals.

The full shortlist can be viewed here: https://the-cma.com/2021-international-content-marketing-awards-shortlist/
It is a genuine honour to have received such recognition from the industry, and we are all immensely proud. Despite strong competition in all the categories, we will have our fingers crossed on Thursday 25th November at the virtual awards ceremony.